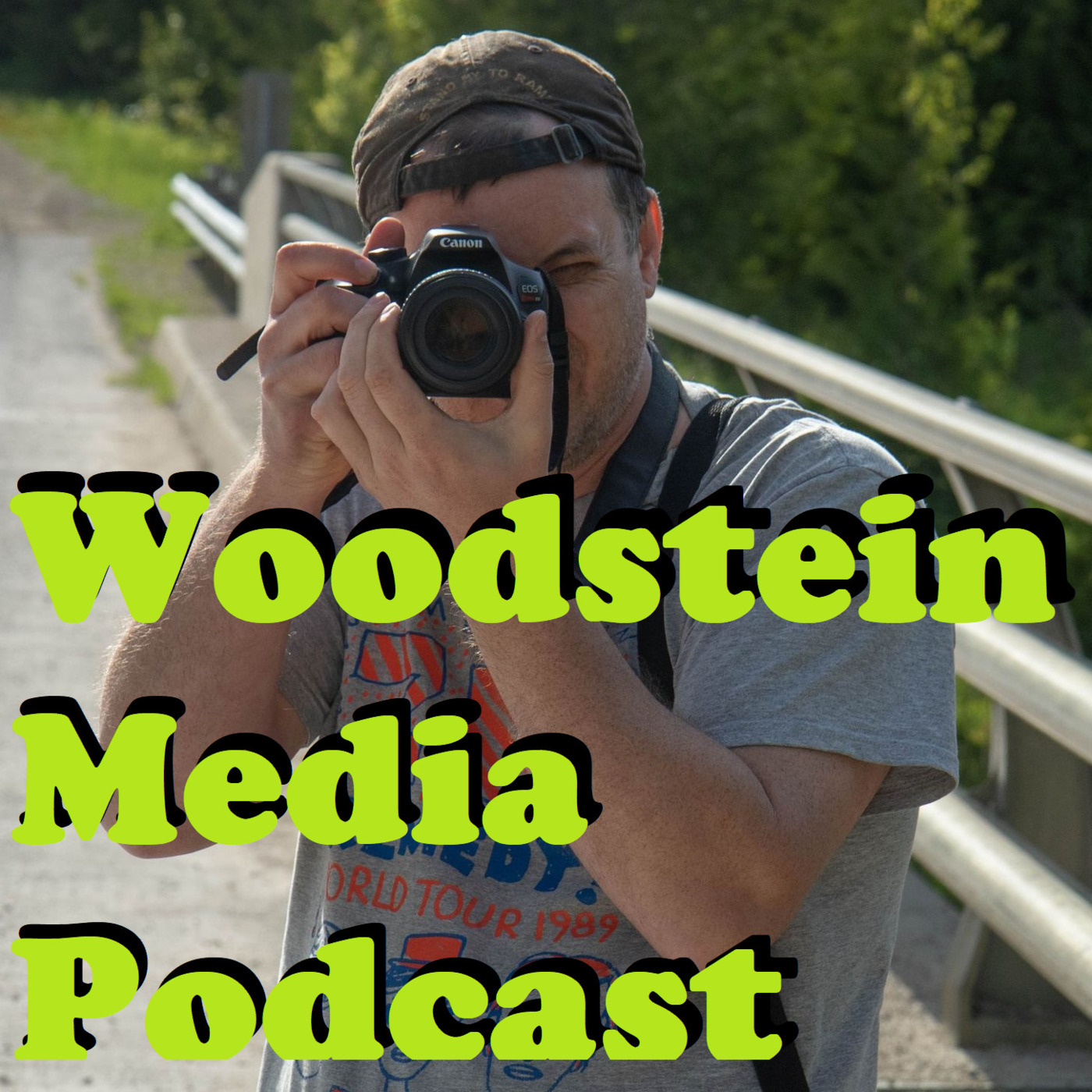 Episode 13: Episode 13: Steve Ignorant discusses the relevance of CRASS songs, modern motivation with Slice of Life and ongoing creative plans
–
Woodstein Media Podcast
On episode 13, one of the founding members and lead shouter of the renowned anarcho-punk band CRASS, Steve Ignorant, discusses the protest songs they wrote over 40 years ago, which he continues to perform."Sad thing is, those songs are still relevant; you've just got to change a few politicians' names."He also shares his motivations for the songs he has been writing for his new 21st-century project, Steve Ignorant's Slice of Life, which delves heavily into contemplating the inevitability of aging and mortality. At this point, he's not showing signs of slowing his life down and still has plenty of international touring in the works, more books to be published, and more songs to be written.Support Wood-stein.ca by becoming a Patron.
https://www.patreon.com/ColinBurrowesor
by donating through Paypalhttps://www.paypal.com/donate/?hosted_button_id=QBZG6EHTUYZ4Yfor more information about Steve Ignorant, check out:
https://www.steveignorant.com/https://www.facebook.com/steveignorantofficialhttps://twitter.com/steveigs https://www.instagram.com/steve_ignorant/ Music
and Merch: https://www.steveignorant.com/shop/Music in this episode can be found on the following albums.CRASS – The Feeding of the 5,000https://crass.bandcamp.com/album/the-feeding-of-the-5000CRASS – Stations of the CRASShttps://crass.bandcamp.com/album/stations-of-the-crassSteve Ignorant's Slice of Life – Live at Ramsgate Music Hallhttps://ramsgatemusichall.bandcamp.com/album/steve-ignorants-slice-of-life-live-at-ramsgate-music-hallCRASS – Best Before 1984https://crass.bandcamp.com/album/best-before-1984
On episode three of the Woodstein Media Podcast, Eris Nyx, co-founder of the Drug User Liberation Front (DULF), talks about the episodic compassion club actions being done in Vancouver to make sure drug users have a safe, clean supply of drugs to prevent overdoses, changes she would like to see implemented regarding public education surrounding drug use, and the aesthetics of DULF.

The interview for this episode was conducted in May 2022 via Zoom. It was initially going to be used as background information for an article that was going to examine the overdoses in the music industry, but it ended up being the primary source for an article that was part of a three-part series on harm reduction and Fentanyl overdose crisis.

Drug User Liberation Front saves lives by distributing clean meth, cocaine and heroin – Wood-stein.ca Media

For more information about the work DULF and other drug-user-led organizations are doing to help save lives in British Columbia, visit the following websites.

Home | DULF
VANDU – Vancouver Area Network of Drug Users (wordpress.com)
HOME | Cpddw
WAHRS – Western Aboriginal Harm Reduction Society | Facebook
Community Action Initiative BC Association of People on Opioid Maintenance (caibc.ca)

Support Woodstein Media by becoming a Patron.

Colin Burrowes is creating journalism that validates and empowers. | Patreon

or by donating through Paypal Donate (paypal.com)

Music in this podcast can be found on Bandcamp.

Music | Incidental Press (bandcamp.com)
Music | Dust Blaster (bandcamp.com)
Music | Crack Cloud (bandcamp.com)
Consider supporting wood-stein.ca to keep the ideas flowing! Become a Patron!