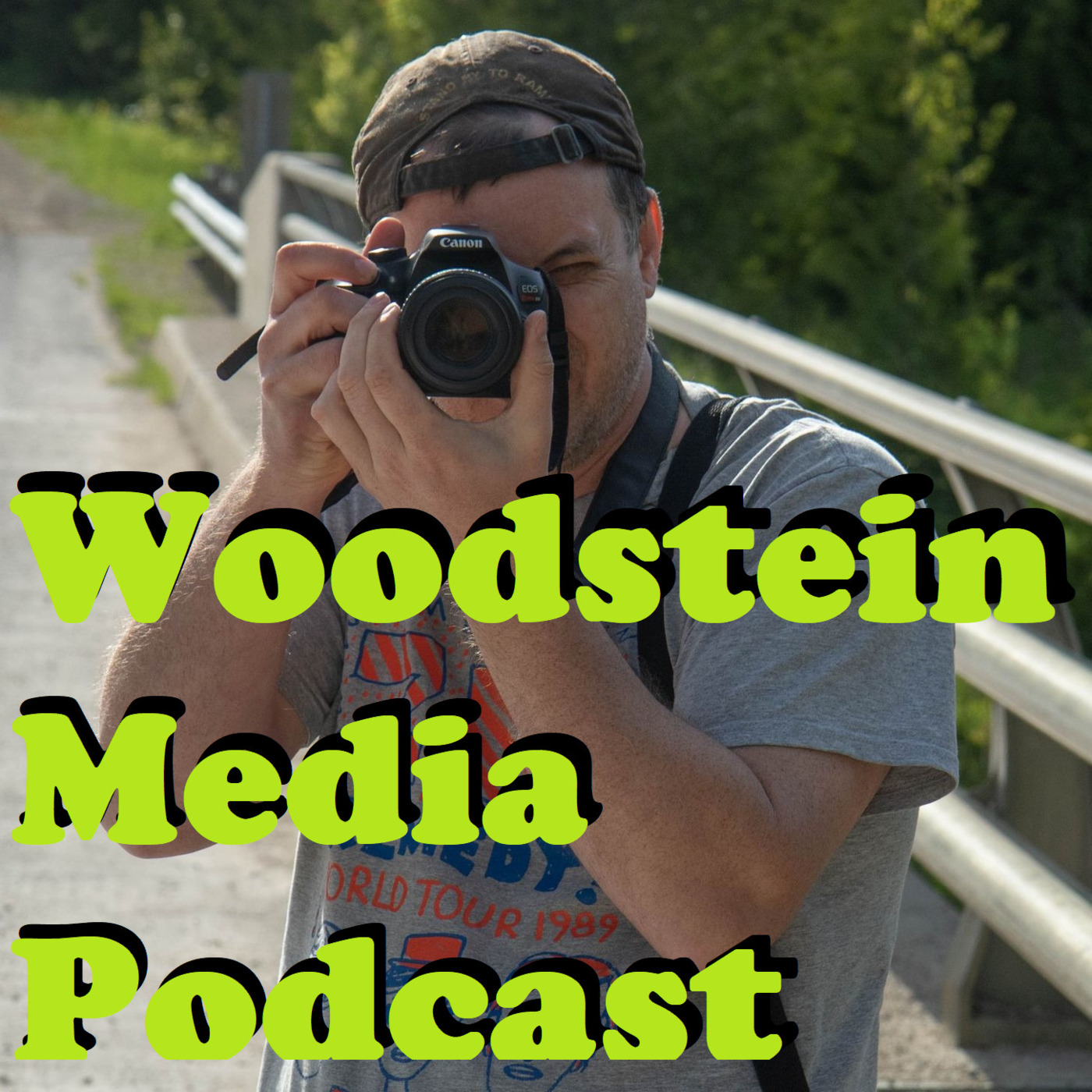 Episode 8: Episode Eight: North Perth CoC Chair talks social media post promoting People's Party event
–
Woodstein Media Podcast
On January 31, North Perth Chamber of Commerce Chair Sharon D'Arcy shared a Facebook post on the Chamber page promoting a People's Party of Canada event, which upset some member businesses and organizations. The PPC and its leader Maxime Bernier have a reputation for being racist, misogynist, and homophobic.The post was removed on February 2. However, before its removal, D'Arcy sat down with Woodstein Media to discuss the post, the PPC and more.Support Woodstein Media by becoming a Patron.
https://www.patreon.com/ColinBurrowesor
by donating through Paypalhttps://www.paypal.com/donate/?hosted_button_id=QBZG6EHTUYZ4YA few articles about Maxime Bernier and problematic PPC candidates.Maxime Bernier stands by Ontario PPC candidate who published racist, transphobic tweets | CBC NewsOntario court dismisses Maxime Bernier's defamation lawsuit for failing anti-SLAPP screening test | Canadian Lawyer (canadianlawyermag.com)Maxime Bernier says N.S. PPC candidate's tweets were racist but she won't face consequences | Globalnews.caMusic in this episodeDanbert Nobacon, Kira Wood Cramer & and the Axis of Dissent – Mountebank Cuckoo Bird MESMERICA – EXPECT A CIRCUS | Danbert Nobacon, Kira Wood Cramer & The Axis of Dissent | Danbert Nobacon & The Axis of Dissent (bandcamp.com)Vela – Canadian pOILatics Beautiful Resistance DEMO | Vela (bandcamp.com)Is that a flag or a rag flapping over the misinformation superhighway? – Wood-stein.ca Media
On episode three of the Woodstein Media Podcast, Eris Nyx, co-founder of the Drug User Liberation Front (DULF), talks about the episodic compassion club actions being done in Vancouver to make sure drug users have a safe, clean supply of drugs to prevent overdoses, changes she would like to see implemented regarding public education surrounding drug use, and the aesthetics of DULF.

The interview for this episode was conducted in May 2022 via Zoom. It was initially going to be used as background information for an article that was going to examine the overdoses in the music industry, but it ended up being the primary source for an article that was part of a three-part series on harm reduction and Fentanyl overdose crisis.

Drug User Liberation Front saves lives by distributing clean meth, cocaine and heroin – Wood-stein.ca Media

For more information about the work DULF and other drug-user-led organizations are doing to help save lives in British Columbia, visit the following websites.

Home | DULF
VANDU – Vancouver Area Network of Drug Users (wordpress.com)
HOME | Cpddw
WAHRS – Western Aboriginal Harm Reduction Society | Facebook
Community Action Initiative BC Association of People on Opioid Maintenance (caibc.ca)

Support Woodstein Media by becoming a Patron.

Colin Burrowes is creating journalism that validates and empowers. | Patreon

or by donating through Paypal Donate (paypal.com)

Music in this podcast can be found on Bandcamp.

Music | Incidental Press (bandcamp.com)
Music | Dust Blaster (bandcamp.com)
Music | Crack Cloud (bandcamp.com)
Consider supporting wood-stein.ca to keep the ideas flowing! Become a Patron!