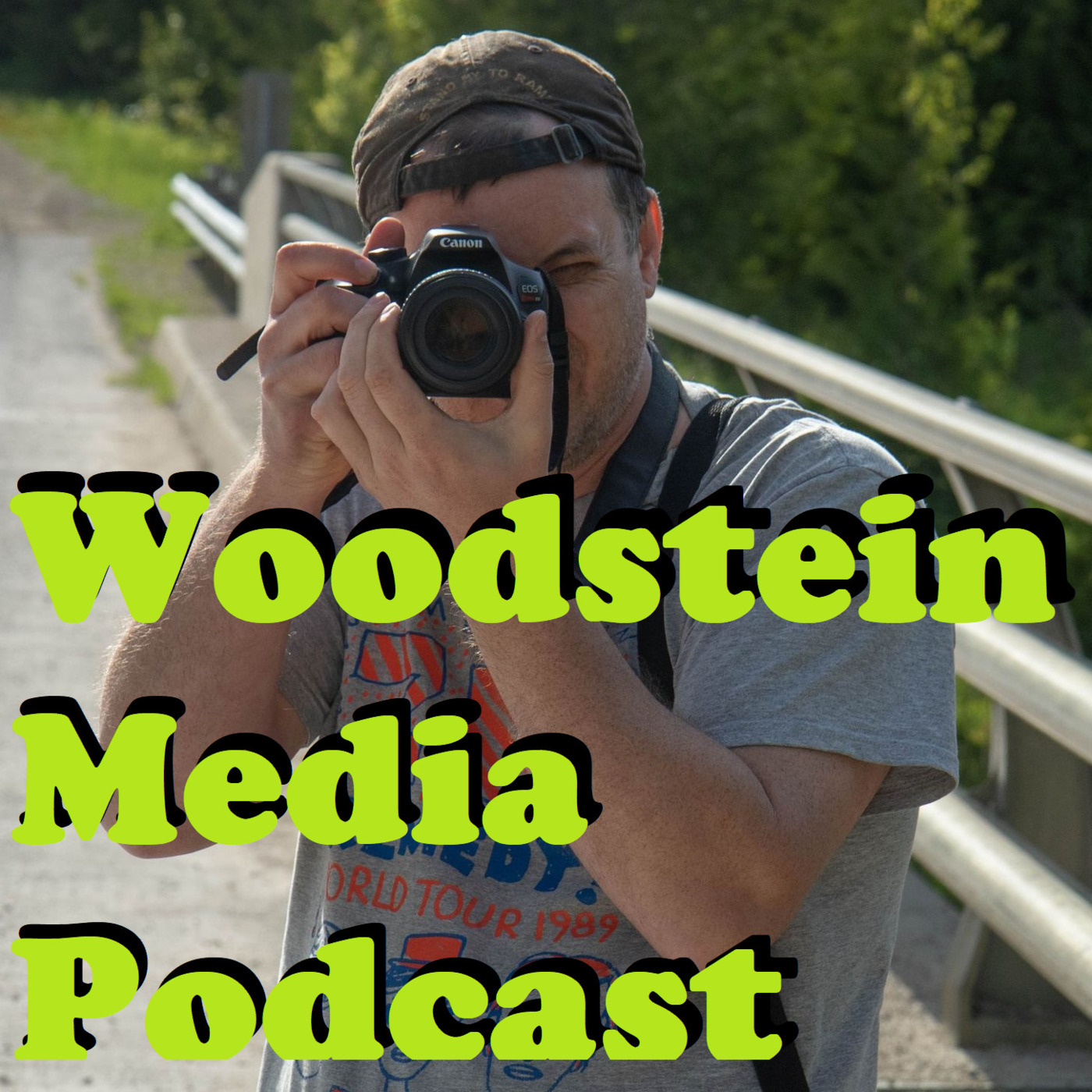 Episode 13: Episode 13: Steve Ignorant discusses the relevance of CRASS songs, modern motivation with Slice of Life and ongoing creative plans
–
Woodstein Media Podcast
On episode 13, one of the founding members and lead shouter of the renowned anarcho-punk band CRASS, Steve Ignorant, discusses the protest songs they wrote over 40 years ago, which he continues to perform."Sad thing is, those songs are still relevant; you've just got to change a few politicians' names."He also shares his motivations for the songs he has been writing for his new 21st-century project, Steve Ignorant's Slice of Life, which delves heavily into contemplating the inevitability of aging and mortality. At this point, he's not showing signs of slowing his life down and still has plenty of international touring in the works, more books to be published, and more songs to be written.Support Wood-stein.ca by becoming a Patron.
https://www.patreon.com/ColinBurrowesor
by donating through Paypalhttps://www.paypal.com/donate/?hosted_button_id=QBZG6EHTUYZ4Yfor more information about Steve Ignorant, check out:
https://www.steveignorant.com/https://www.facebook.com/steveignorantofficialhttps://twitter.com/steveigs https://www.instagram.com/steve_ignorant/ Music
and Merch: https://www.steveignorant.com/shop/Music in this episode can be found on the following albums.CRASS – The Feeding of the 5,000https://crass.bandcamp.com/album/the-feeding-of-the-5000CRASS – Stations of the CRASShttps://crass.bandcamp.com/album/stations-of-the-crassSteve Ignorant's Slice of Life – Live at Ramsgate Music Hallhttps://ramsgatemusichall.bandcamp.com/album/steve-ignorants-slice-of-life-live-at-ramsgate-music-hallCRASS – Best Before 1984https://crass.bandcamp.com/album/best-before-1984
This episode features a conversation with Sam Tecle about what is meant by the call to defund the police. Tecle works with Success Beyond Limits, a collaborative, youth-led, community-based movement providing youth with holistic support to complete their education and experience success in their lives and Jane and Finch Action Against Poverty, a resident-led grassroots coalition of community residents, activists, workers, organizations working to eliminate poverty. He is also an Associate Professor in the Sociology Department at Toronto Metropolitan University. His research and scholarly work span the areas of Black diaspora Studies, Urban Studies, and Sociology of Education.
Support Woodstein Media by becoming a Patron or by donating through Paypal.
Find out more about Jane and Finch Action Against Poverty and Success Beyond Limits.
For more information about the music on this episode, visit https://blacklivesmattertoronto.bandcamp.com/album/blacklivesmatter-toronto-black-city-mixtape-a-love-letter-in-song-to-black-community
Here is some suggested reading related to the topics discussed in this episode. There have been many discussions recently about policing, so a wealth of information can be found. This short list is just a point for those interested in this discussion to leap off from.
The End of Policing by Alex S. Vitale
Abolition for the People: The Movement for a Future without Policing & Prisons by Colin Kaepernick
Policing Black Lives: State Violence in Canada from Slavery to the Present Paperback by Robyn Maynard
Until We Are Free: Reflections on Black Lives Matter in Canada Edited by Rodney Diverlus, Sandy Hudson, and Syrus Marcus Ware
Consider supporting wood-stein.ca to keep the ideas flowing! Become a Patron!